Scarf Buckle Shell Matt Silver
Knot your scarf in a thousand ways by using this magnet.
Delivery time
Will be send to you this week!
Scarf Buckle Shell Matt Silver
SHAWL MAGNET SHELL MATT SILVER
SILVER COLOURED - 100% ZINC
This metal shawl magnet in nautical style is made to wear your scarf in even more different ways. Because the magnet looks chic, it is possible to use it as a piece of jewellery to secure your scarf. The design is round in shape, as if it were a shell. The matt silver finish gives you a luxurious accessory that gives your scarf collection even more possibilities.
We recommend keeping and storing the magnet dry and moisture-free so you can enjoy your purchase for as long as possible. Also be careful with perfume. Please note, this magnet is not suitable for people with a pacemaker.
The brand LITTLE TROPHY develops high-quality shawls and home accessories. Think wool, silk, Kashmir and fine cotton. A sustainable product that in a small edition ensures you have a truly unique scarf.

Also check out the other accessories in the collection.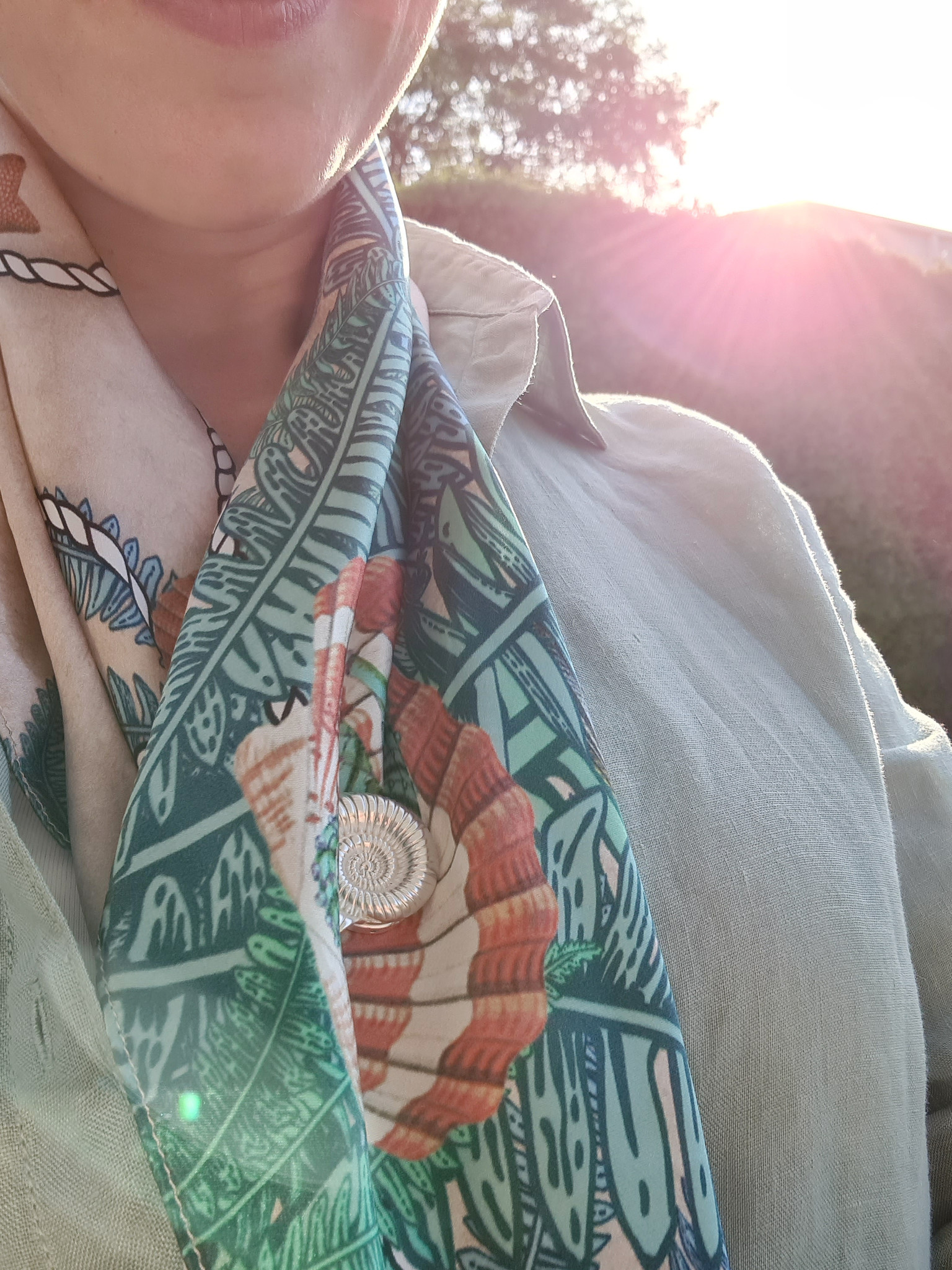 Wear tip: Wear this 'Shawl Jewel' with the square scarf 'Fantasea'.
Specifications
Land of origin:
The Netherlands