Glorious designs with a classical twist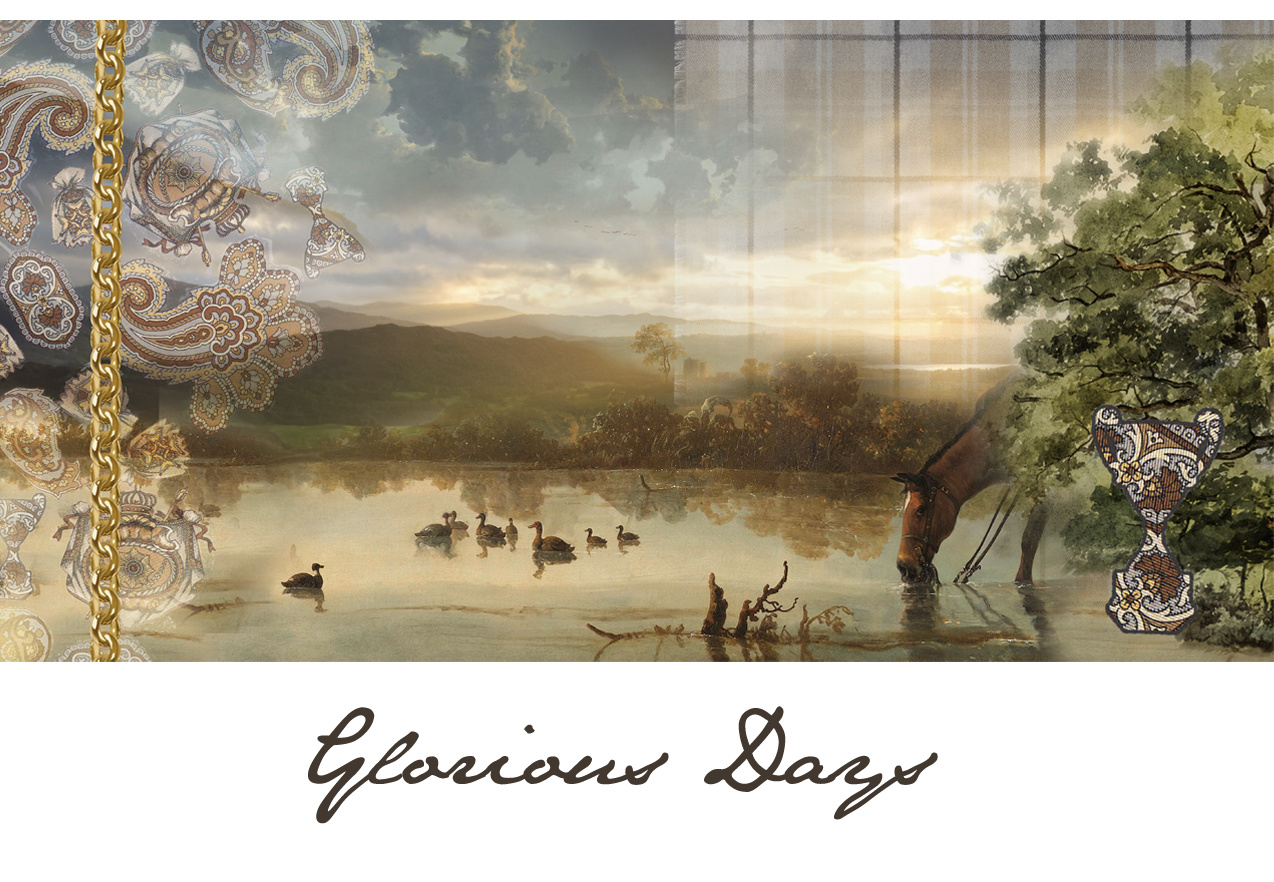 The golden glow of the setting sun at the end of the day makes me long for summer. After this season full of warmth, the days get shorter and the nights get cold. Ducks are being chased by hounds and the hares are pricking up their ears before running into the picturesque farmlands. The winter has set in. Although it's still pleasant to wear a dress by day, I prefer to put on a nice warm stole in the evening. A cosy moment in front of the fireplace with a hot cup of tea.
For the new collection we chose for warmth and protection.
Have you also noticed that this desire is bigger than ever before? We're waiting for glorious days after these silent times. Therefore, we were seeking for soft wool in plain colours. Besides, we now offer a tartan pattern with hand-embroidered fringes. Finally, the luxurious prints on sensual silk are also featured on our cotton face masks. Safety first, since we now know that the things we cannot see can be harmful for our health.
We're looking forward to the glorious days after the storm…